MAKE SITTING FOR A LONG TIME COMFORTABLE
It's time to hear the truth: as much as people want to maintain an active lifestyle, we still spend the majority of our day sitting down for long hours. This leads to back pain- the most common discomfort that all of us have experienced in our lives. You are not alone!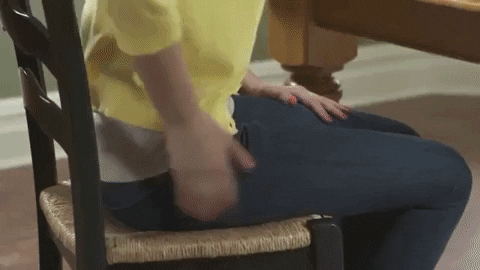 Take Back & Body Care Seriously! Limited Availability!
Aside from back pain, doing activities without back support or seat cushion will result in other health-related concerns such as body fatigue, poor posture, and even weak blood circulation.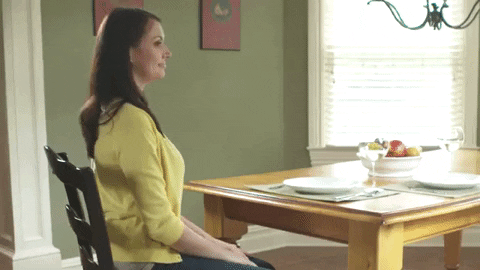 In avoiding these kinds of situations, finding the right seat cushion is an important investment. Eliminate existing backaches and prevent them from coming back with LumbarCushion™- an orthopedic pillow that will provide the best comfort and support that you will ever need!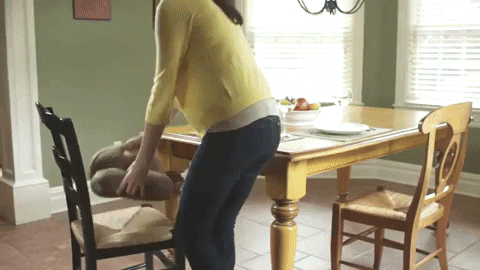 This seat cushion balances your weight distribution
 and 
relieves pressure
 on your 
tailbone, hips
, and 
spine
. 
Turn any chair into an ergonomic seat that corrects your posture
 and 
prevents you from suffering any back pain in the future!
You can even use it while sitting on the floor!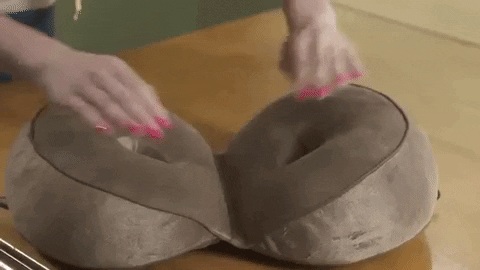 Due to unexpected, very high demand, we will run out of stock in the next 24 hours. This pillow has become so popular overnight!!! We have sold over 4,230 units just yesterday! Don't miss this deal and BUY IT NOW!!!

THE DOCTOR RECOMMENDED BACK SUPPORT SEAT CUSHION
BENEFITS AND FEATURES:
ERGONOMIC SHAPE FOR ORTHOPEDIC CARE & RELIEF

A product that most Orthopedic Doctors recommend, LumbarCushion™ has an ergonomic, dual-shaped design that reduces the weight load on your spine and allows spaces in between your joints and bones.
IMPROVE POSTURE & OVER-ALL WELL-BEING

The contoured form of LumbarCushion™ helps you maintain a proper posture at all times and relieves pressure on your lower back, lumbar, tailbone, hip, and spine for a more relaxed feeling!

Use it on a daily basis and watch your posture get better every day! Having a good posture ensures you a healthier body with strong blood circulation for better over-all well-being!



NEXT-LEVEL COMFORT EXPERIENCE

Experience comfort like never before with the thick memory foam padding of LumbarCushion™! It is guaranteed to return to its original shape every after use, even for long periods of time.


To make things better, LumbarCushion™ has a soft plush material to keep your skin smooth and away from unnecessary marks. It also has a dual temperature texture that makes it suitable to use both in hot and cold weather.



VERSATILE FOR ANY KIND OF ACTIVITY

With its lightweight and portable design, LumbarCushion™ is perfect for your home, office, and also travel adventures! It truly is the only seat buddy that you will ever need to keep your back healthy at all times!
No more slouching and back pain suffering from after long periods of sitting, be your best self, and feel the difference with this Orthopedic Pillow! 
It is the BEST REVIEWED SEAT CUSHION in the market! We know you are convinced so why wait? Reserve a LumbarCushion™ now before it's all gone! This is the best decision you will ever make, buy it now and invest in your health!
VERSATILE DESIGN
Enjoy our pillow's soft exterior and a non-slip gel rubber bottom. A perfect solution for your office or kitchen chair, car, airplane, wheelchair, computer desk chairs at home or at work!
SPECIFICATIONS
Type: Seat cushion
Filling: Memory foam
Size: 16.5″ x 11.8″ x 3.9″ / 42 cm x 30 cm x 10 cm
PACKAGE INCLUDES
1 x Orthopedic Cushion